USB Kickstart-Development Kit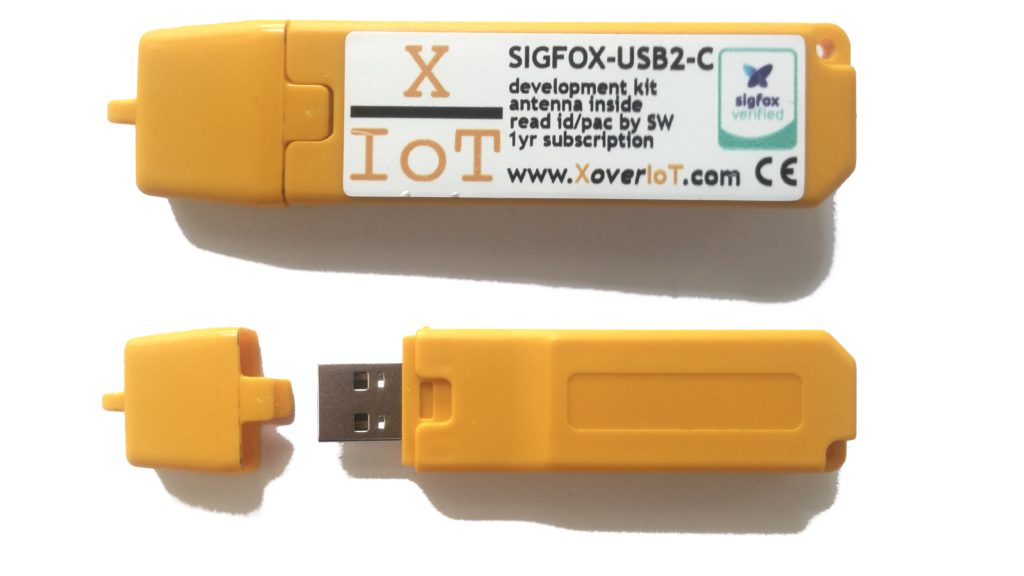 This USB Dongle comes with all inside, that is needed to communicate over the Sigfox network in both directions.
We have prepared a SW for Windows that encapsulates all the underlying AT-command communication to the dongle.
So, you just have to enter the data to send either in ASCII or Hex or a Bit and press the button.
You can monitor the message in the backend of the Sigfox Cloud.
Of course the dongle comes with the needed Sigfox credentials so you can activate it easily.